Seeing the unseen mind
3D-printed neurons on display.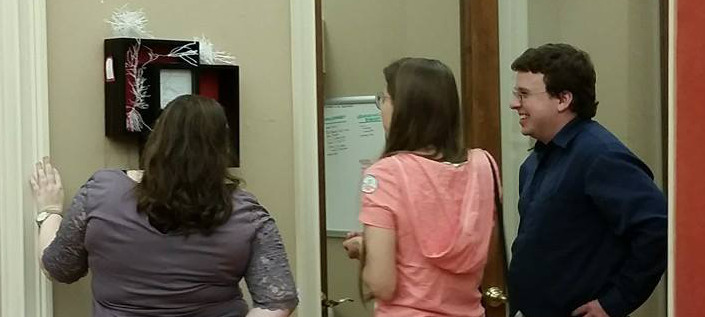 This piece of 3D printed scientific art was exhibited at the Re:Generate art show at the Grove, August 15 - September 20, 2014. A virtual version was presented at Sococo's first art show on September 20, 2014 and remains available to view here. Photo by Alyson Heimer.
The process of generating the 3D reconstructions is described in McDougal and Shepherd (2015), and has been summarized in the blogosphere. I have shared many 3D-printable models on 3DModelDB.