FERP Photo Contest 2016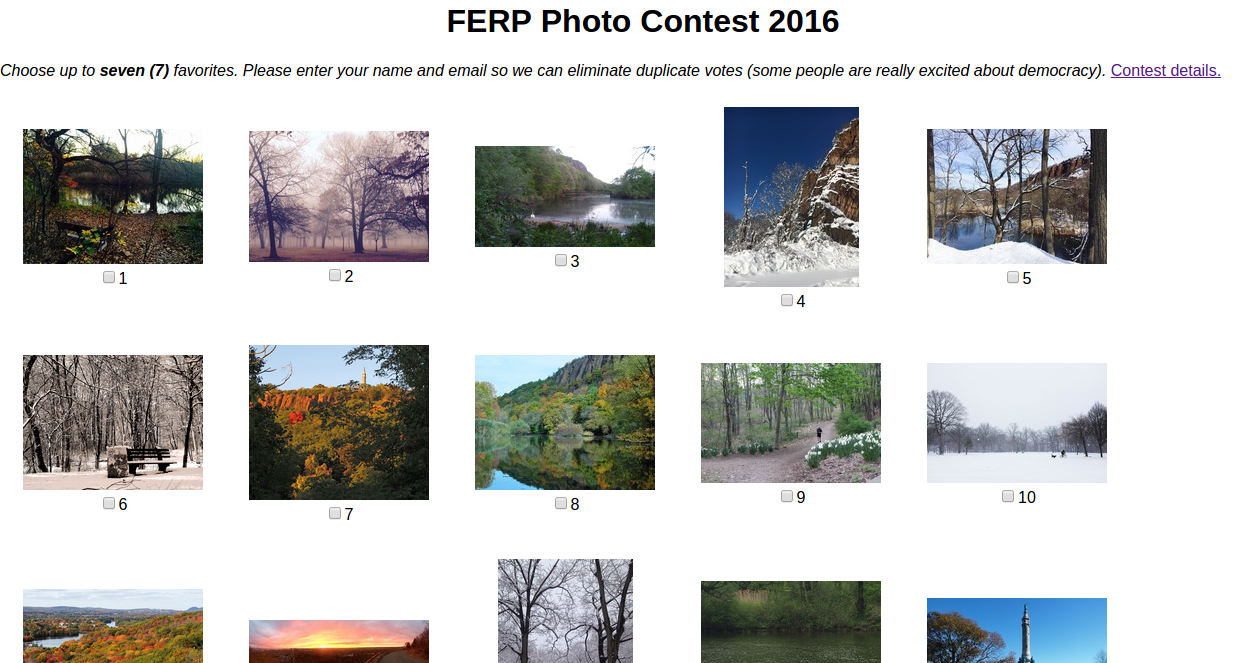 This photocontest has closed. You may still test the voting process, however your vote will not affect the results. View the winners!
Choose up to seven (7) favorites. Please enter your name and email so we can eliminate duplicate votes (some people are really excited about democracy). Contest details.